Family Weekend Schedule Book
Welcome to Fall 2020 Family Weekend! The faculty and staff at Georgetown University are so excited to virtually engage with you during Family Weekend sessions.
To view the Family Weekend schedule booklet, please click the image below, or click here. The Family Weekend booklet will be updated periodically leading up to Family Weekend with additional details and information, so please check back often for the latest edition.
All Family Weekend sessions will be accessed on Zoom. Please be sure to download Zoom in advance. To access the Zoom links for the sessions you would like to attend, please visit the Family Weekend Session Links page.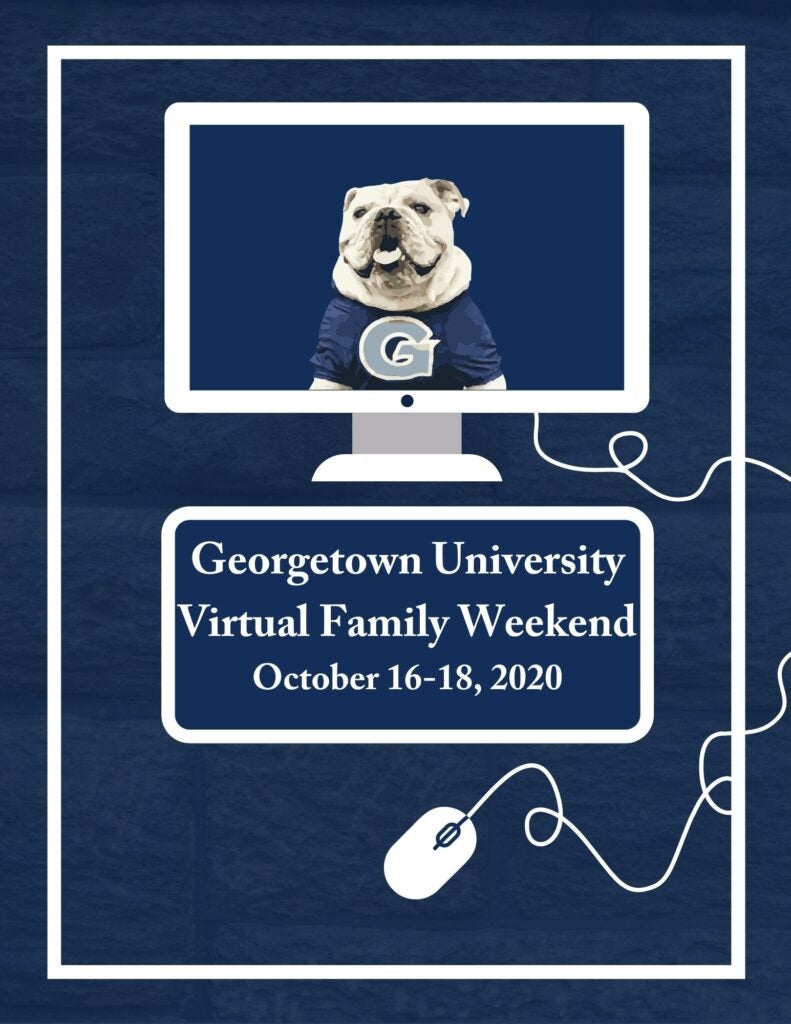 Booklet updated on October 15, 2020.
A printable PDF version can be downloaded here.