Parent and Family Orientation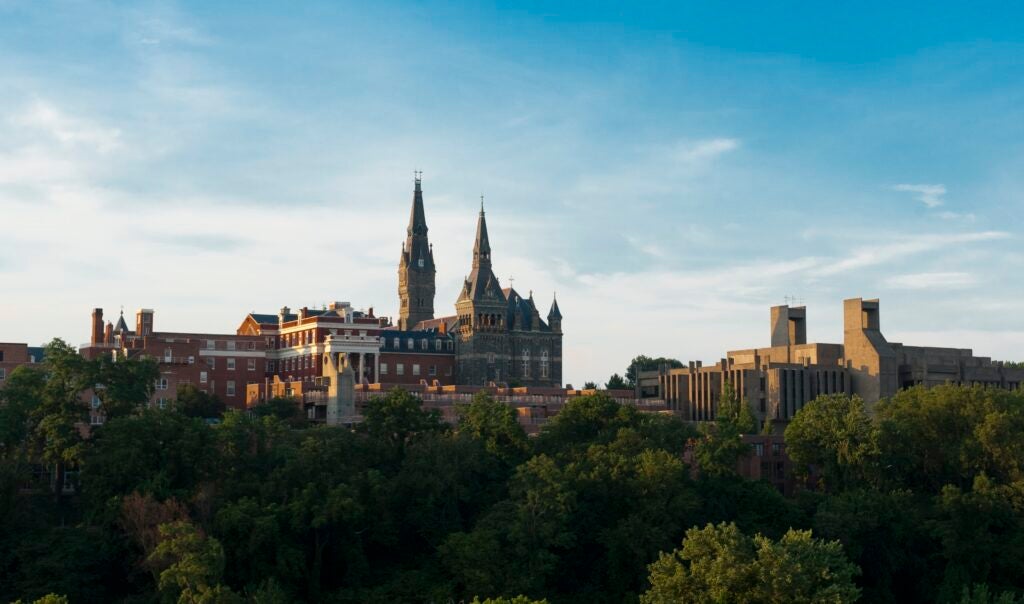 Welcome to Georgetown! We are so excited to connect with you during Parent and Family Orientation (PFO).
Parent and Family Orientation is designed to help give parents and families the knowledge, skills, connections, and resources to help coach and support their new Georgetown student. Through keynote speakers, interest sessions, and other meet-and-greet opportunities, PFO will connect parents and families to the Georgetown community. Fall 2021 Parent and Family Orientation will take place virtually, through Zoom, on Monday, August 16, from 3:00pm-7:00pm EDT.
Additionally, New Student Convocation — an annual tradition that officially welcomes Georgetown students to the Hilltop — will take place on Saturday, August 21, 2021, from 10:00am – 11:00am EDT. Two family members per student will be permitted to attend New Student Convocation, which will take place outdoors on the Healy and Copley lawns. Students who would like up to 2 family members to attend can register their family members through the Convocation registration form, which will be posted in their New Student Checklist on CampusGroups. Students will be responsible for completing this form by logging in with their NetID and password, and it must be completed by noon (Eastern Time) on Friday, August 13.
Questions about Parent & Family Orientation can be directed to family@georgetown.edu.
Questions about New Student Convocation can be directed to Mcevents@georgetown.edu.
We look forward to welcoming you and your student to the Georgetown University community.
Important Links