Family Weekend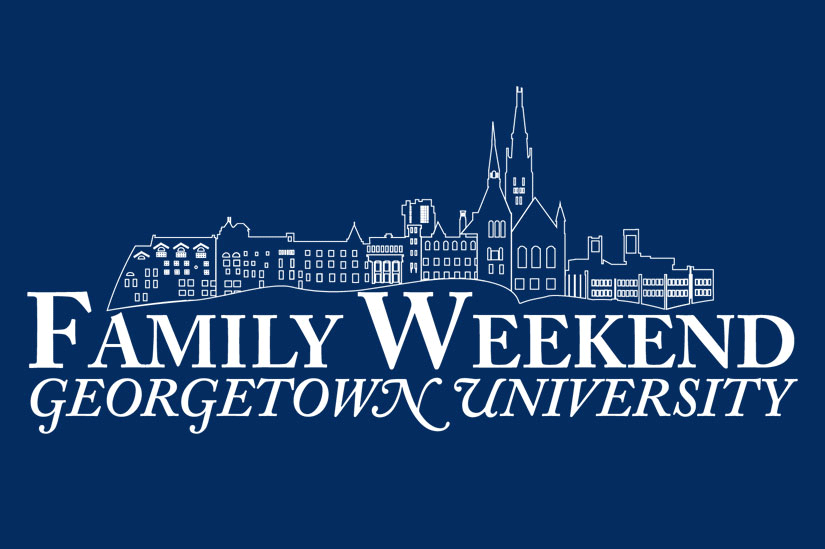 Each year, we invite the families and friends of our students to the Hilltop to experience various aspects of university life at Georgetown. Throughout the weekend, families and their students are encouraged to attend faculty lectures, information sessions, sporting events, receptions, and performances while exploring campus and our nation's capital. Family Weekend programming is geared toward first-year, sophomore, and transfer students and families; however, families of all current Georgetown students are welcome to register to attend. We hope that you can join us for Family Weekend this fall!
Family Weekend 2021 will be October 15-17, 2021.
Please see schedule of events here: https://family.georgetown.edu/schedule/
Please contact us via email at familyweekend@georgetown.edu if you have any questions.
Registration for Family Weekend is now closed. Due to our COVID protocols, we are unable to accept late or day-of registrations.
The following events and meals are covered by the registration fee unless otherwise noted:
Deans' Welcome Receptions
Light breakfast on Saturday and Sunday
Entry to the Family Weekend Luncheon
Faculty lectures
Registration materials, swag, and publications
Shuttle to the National Mall, activities, and more!
*Events are being planned for an in-person format, but they are pending based on ongoing health and safety updates.
Accommodations
It is important to Georgetown that everyone be able to participate in Family Weekend regardless of ability. To request accommodations for a specific session, contact familyweekend@georgetown.edu no later than 3pm ET on Thursday, and the Family Weekend team will make a good faith effort to fulfill all requests. Please note that it is generally not possible for us to make accommodations on-site.
Contact Us
Please contact the Family Weekend team via email at familyweekend@georgetown.edu (new window) if you have any questions that are not answered on the Family Weekend website closer to the date of the event.
COVID-19 Questions & Updates
We will be monitoring the public health situation closely and will keep our website up-to-date with any changes. If any events move to a virtual platform, we will update ticket holders as soon as possible. See Georgetown's Coronavirus Resource Center for more information.