Fall 2021 New Student Convocation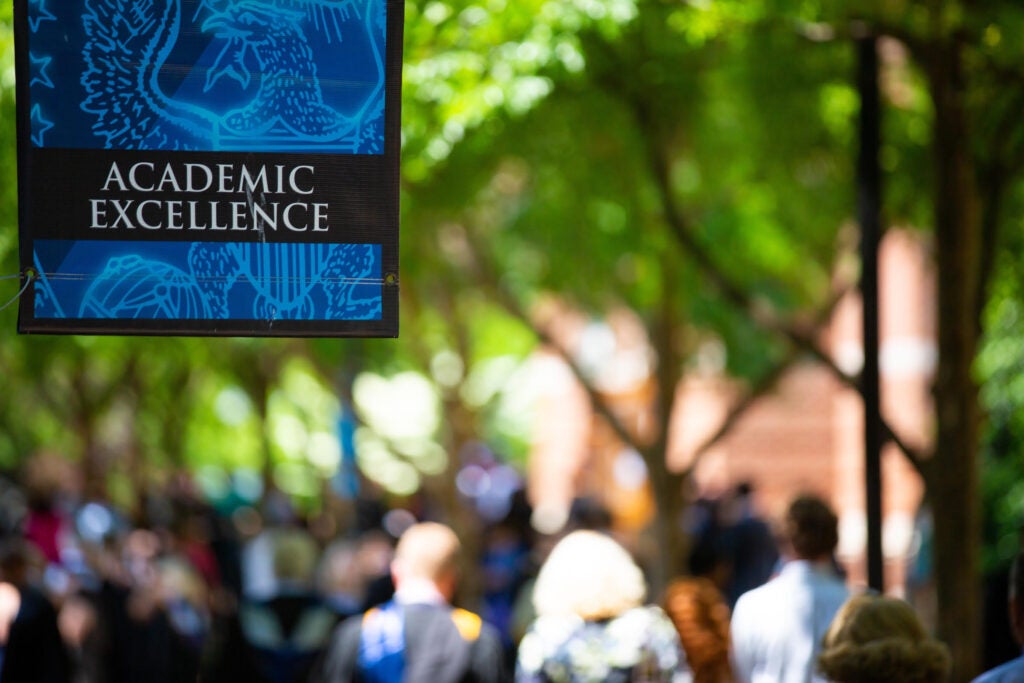 New Student Convocation — an annual tradition that officially welcomes Georgetown students to the Hilltop — will take place on Saturday, August 21, 2021, from 10:00am – 11:00am EDT, on Copley Lawn. New students will have an opportunity to pick up their Convocation robe during move-in on August 19 and 20. Details on pick-up times will be outlined in their NSO schedule on Canvas (new window), which will be released mid-August. Students and guests are also invited to dress in business casual for the event, although no dress code is required. Please keep in mind that this is an outdoor event, and that summer in Washington, DC can get quite warm. Please note that all students and family members will be required to wear masks throughout the duration of the event.
Registered guests will be required to show proof of their e-ticket upon entrance. Any additional friends or family members who would like to view the event can access a livestream of the ceremony on the Georgetown University Facebook page.
Additionally, students and their registered guests are also invited to attend the Goodbye Lunch, which will take place from 11:30am – 12:30pm EDT. Boxed lunches will be provided to all attendees, and this will be an opportunity for students and family members to share a final meal before students return to New Student Orientation (NSO) programming.
Questions about Convocation can be directed to mcevents@georgetown.edu.